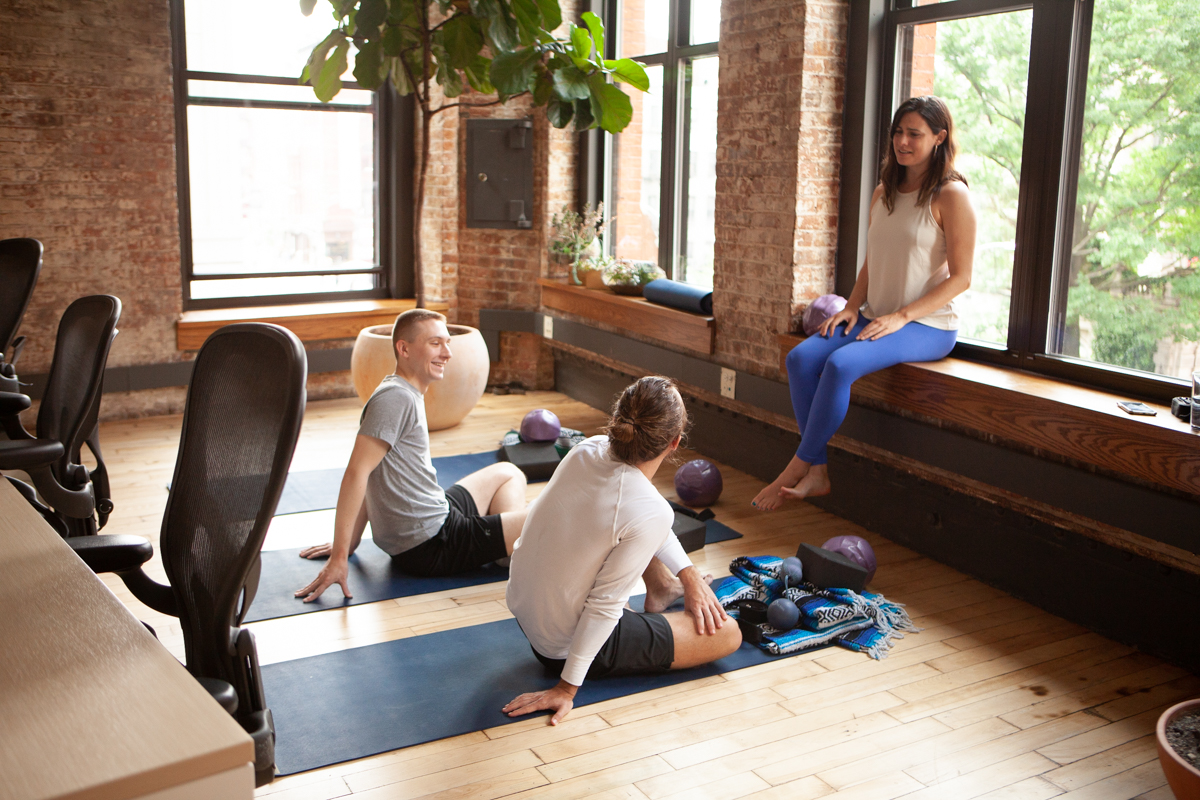 At ep wellness we believe that the well-being of your employees is key to the well-being of your company. We make healthy living easy by bringing fitness, pain & stress relief, and meditation right to your office.
Custom-tailored services.
Choose from one of our standard classes or create your own! Your personal Wellness Expert will customize the sessions to meet your needs.
Your investment makes a difference.
A percentage of your investment goes to Feet on the Ground, a non-profit that provides mental health support in trauma-affected communities through yoga-inspired practices. By working with us, you give to yourself and others at the same time.
After trying every alternative under the sun -- doctors, PT's, alternative approaches -- Emily's Yoga Tune-Up® classes had a profound impact on me. They helped me more than anything else I've tried, both physically and mentally.

Judy (Career Coach)